Cash For Cars Get Top Dollars Paid For Your Scrap Cars Sydney Wide
At Cash scrap cars, we specialise in unwanted car removal. If you are looking for a place where you can Sell your Old and Scrap Car and get paid top cash for it, contact us without delay! We offer Cash for Cars irrespective of their age, model, make, brand or condition. It does not matter even if your old car is broken, damaged, junk, not working, has a faulty mechanical issue or is outdated and hard to sell. Sell it to us and we will pay you top cash for it.
Cash For Cars – Reliable and Professional Service In Sydney
Cash scrap cars are renowned for its professional approach, reliability, instant and top cash in Sydney. We pay our customers the highest possible value for their old cars with absolute transparency in the entire transaction. There will not be any hidden or overhead charges and your old car will be towed away from its current location at no extra cost.
Great value for your unwanted car
Earn top cash for your scrap car which was lying idle in your backyard, driveway or garage. Call us and we will tow it away free of cost. Get great value for your old car. Do not delay.
Why Choose Cash Scrap Cars?
We are dependable and trustworthy
Clarity in transaction
Customer-centric approach
Reliable
Professional and competent
Environmentally friendly car removal
Pick up old cars at no extra cost at a time and place convenient for customers.
Instant cash on the spot during car removal
Get a no-obligation quote instantly by filling our form
Excellent customer-service
Offers service to any location in Sydney
Fully licensed and insured
Many years of experience in this industry
We have car removal specialists with great expertise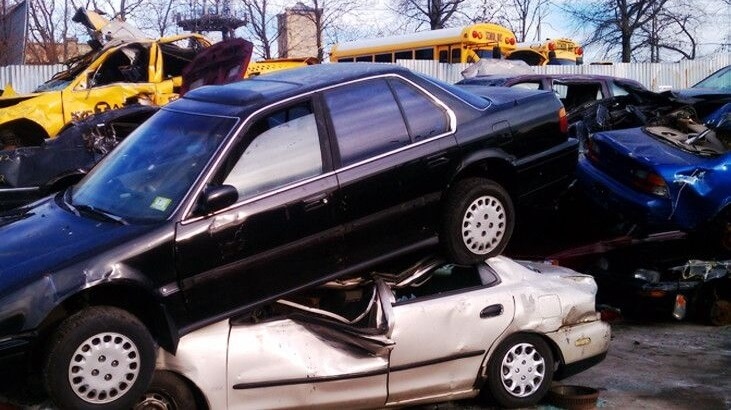 Top Professional Vechicle Removal Service
Cash scrap cars offer supreme professionalism and competency in all our deals. We work around your schedule and can collect the vehicle at your desired time and location. Our service extends to all Sydney suburbs. You do not have to worry about any associated paperwork when dealing with us, as we take all that to ensure a trouble free experience for our clients.
Towing free of cost
There are no towing charges for towing away your old vehicle. We offer up to $9999 on the spot, one of the highest pay rates for Scrap Cars in Sydney. No matter what the condition of your old vehicle is, you can be assured to sell it to us for a great price. We pay for all makes and models like Toyota, Mitsubishi, Lexus, Nissan, Audi, Benz, Mazda, Fiat and much more. We also accept hard to sell cars, outdated cars, new cars and non-functional cars apart from scrap cars.
Customer satisfaction is our priority
Complete customer satisfaction is extremely important to us and that applies to every transaction that we do. If you are looking for a reliable car removal specialist in Sydney who offers top cash, you know where to go. We are happy to offer great cash for cars as we can sell the recyclable parts of the old vehicle. For the same reason, we are one of the few dealers in Sydney who offer up to $9999 for old and unwanted cars.
Friendly, efficient and fast
Our service is quick, efficient and professional. With friendly staff in our team, we ensure that the customers are happy with our service.
Contact us
Call us on 0432 555 143 or email us at info@cashscrapcars.com.au for more information on how to get Cash for Cars. Request an instant Online Quote for your old car by leaving your contact details and vehicle details. Our friendly staff will give a prompt response or get back to you as soon as possible. Do not delay!
Call us today on 0432 555 143 for more information!