Cash For Scrap Cars Any Make Or Model
Looking for top cash for your unwanted car? At Cash for scrap cars, Sydney we pay instant cash for your car for up to $9999. Sounds great? Read on to know more about our attractive deals. There is no need to worry about your unwanted car that is malfunctioning or non-functional. We offer top Cash for Cars in any condition, irrespective of whether it is rusted, has a mechanical issue or not in working condition.
Any Car Make Or Brand
We buy all makes and models of cars including but not limited to Mitsubishi, Toyota, Honda, Lexus, Volvo, BMW, Nissan, Toyota and so on. When you deal with us you get the best price for your vehicle, no matter what. To top it, the towing or removal of your car from its current location to our garage is free of cost.
Selling A Car Has Never Been More Easy
Convert your scrap car that has been in an accident, is damaged, second hand, non-functional, junk, rusted or broken into top dollar. We can pick up scrap from anywhere in Sydney including Abbotsford, Ashfield, Parramatta, Glenfield, Bondi, Auburn and all other locations in Sydney at a time and place that is convenient for you. All you have to do is give us a call and our car removal specialists will be at your service. Get rid of that scrap car and you will not be disappointed with the cash we offer.
Steps for selling your scrap car:
Call us to get a free quote or submit an online enquiry and our staff will offer you top price for your vehicle.
Once our offer has been accepted, we will arrange for our car removal technicians to pick up your car from the address you provide, at a time and place that is convenient for you.
After completion of the required paperwork, we pay you cash on the spot. As simple as that!
Why should you choose us?
We pay instant cash for on the spot
Our process is simple, hassle-free and quick
Our pay rates are highly competitive and are among the best in Sydney
You can pick a time and place that is convenient for you
Mess free deal
Experienced car removal specialists
We pick up scrap cars from anywhere in Sydney for free
Maximum value for your old or unwanted scrap car
We are able to pay you better simply because we are well informed on how to get maximum value from car recyclables.
We are trustworthy and have a good reputation among our clients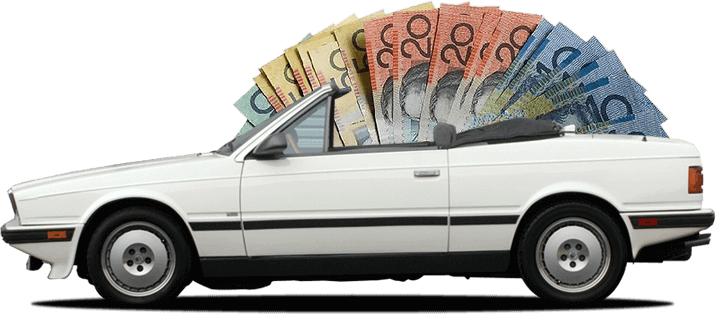 The best choice in scrap car deals
To be precise, we have sufficient experience, expertise, and money to give you the best price for your unwanted car. Our payouts are among the highest in Sydney as we are an established business and have a huge market for car recyclables. Having been in this industry for such a long period of time, Cash for scrap cars is the ideal way to get rid of your vehicle and get maximum value for it in return. We accept all types of vehicles including cars, trucks, utes, SUVs, motorcycles of any make, model or condition. It does not matter whether your vehicle is rusted, damaged or non-functional.
Contact us
Call us on 0432 555 143 or email us at info@cashscrapcars.com.au for more information. We can guarantee you the best price for your unwanted car in Sydney.  Why wait? Get more cash for your scrap car! Request a quote for your vehicle by providing basic information like your name, contact details, model, make and condition of your vehicle.
Call us today on 0432 555 143 for more information or to Request a Quote.